For grocery and other retail stores, the chicken-or-the-egg question might apply to how important is a smooth supply chain.  A recent Supermarket News retailer survey indicated that retailers' top three tactics to grow sales this year are 1) increasing private label offerings; 2) expanding fresh offerings; and 3) improving supply chain efficiencies.
It seems, however, that to have increased offerings and to offer fresh choices, the supply chain needs to be humming along predictably and efficiently.  Getting offerings delivered and receiving them in a timely manner are essential to providing offerings and ensuring product freshness.  Lately, supply chain efficiencies have focused on finding supply chain options, especially when it comes to the dairy category—historically a top four category with large format retailers.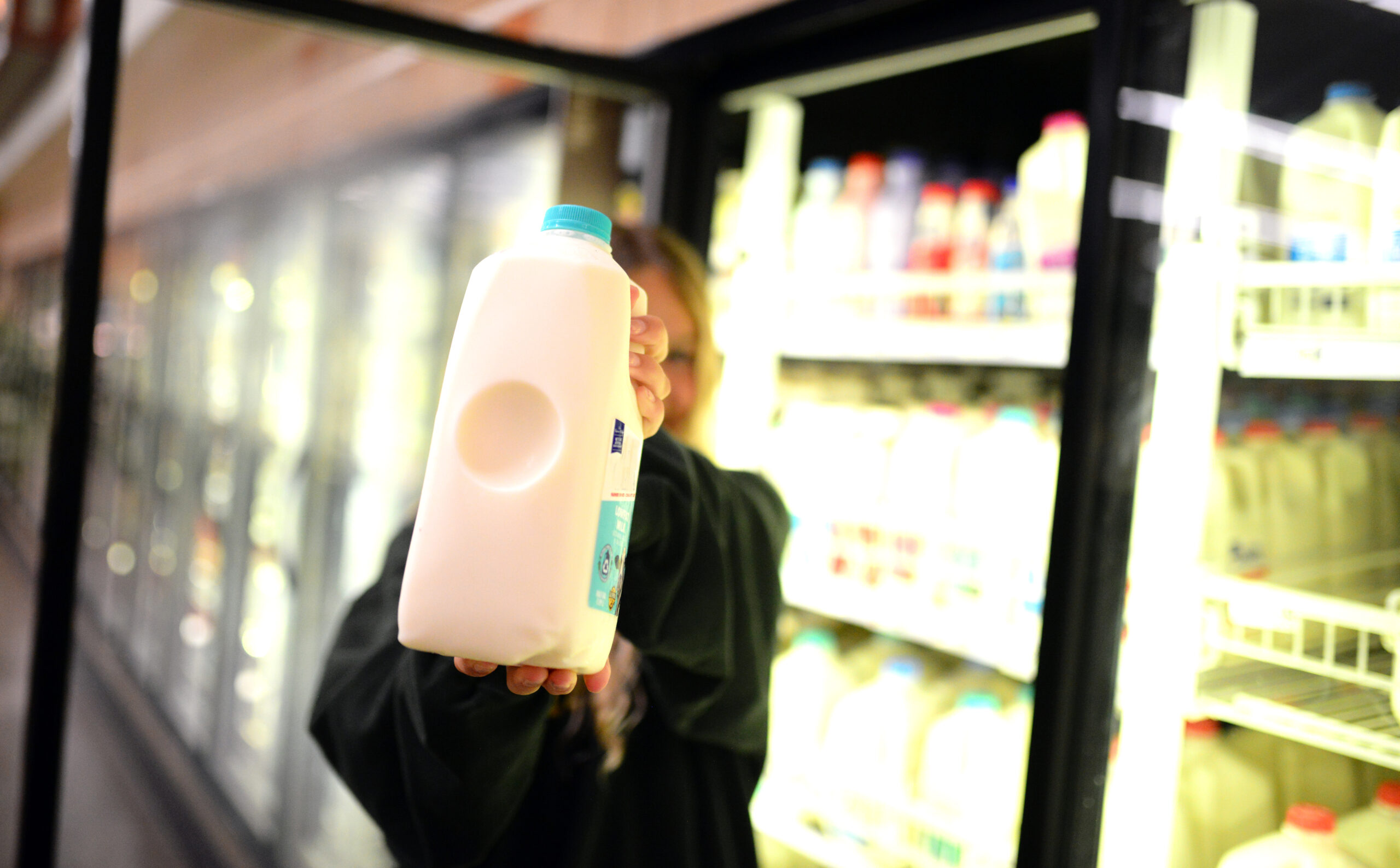 There are two approaches many retailers have been taking to address all three of these tactics—and concerns— within the dairy categor. They  are 1) understanding the local and regional supplier options; and 2) focusing on value and fresh offerings for customers.
"Supplier options" includes from where the product is being loaded on the truck, how often it can be delivered, what type of storage they provide, what product they have, which services are included upon arrival, and at what price. It turns out solving the "fresh and value" can be done with the same focus on suppliers.
Innovative Products
One dairy trend that has been emerging to meet these tactics has been the increased demand for longer shelf-life products. That might sound counter to "fresh" offerings, but when we consider that longer shelf-life products ensure that the products are consumable for longer, those are now products the consumers appreciate as fresh. While Extended Shelf Life (ESL) and Ultra High Temperature (UHT) products require refrigeration, while Aseptic products do not. This can create more flexibility in your supply chain as it enables product to be delivered from further and without the need for refrigeration. That is, if they can deliver the product.
"'Fresh' continues to be the key buzzword when it comes to the dairy category and supermarkets," says Mike Dobbs, MRV Dairy Solutions Development Manager. "But we are seeing the longer life, UHT, Aseptic shelf-stable products gain some traction in the segment. While these products can be more costly than traditional 'fresh' options, some longer-life fluid dairy products can be a great complement to the category. These products create more opportunities to provide more options for customers, increasing their perceived value, their satisfaction, and sales.
"In fact, in some regions, demand has exceeded supply with UHT dairy products," Dobbs continues. "We are seeing increased requests for UHT cream and half & half suppliers weekly. The UHT category will continue to grow in an otherwise flat or down dairy segment. But this is why knowledge of the local and regional dairy markets and supplier networks has become even more valuable. We are also hearing from retailers that finding these suppliers is outside of their core competence. Fortunately for everyone, it's right in line with ours. Dairy category managers focus on bringing value to their customers because we help them bring the product to their stores."
Supplier Network Support
Regardless of the tactics to grow sales, the best ability remains availability. Getting the products will provide the opportunities for focusing on private label, on freshness, on value, and on customer satisfaction. Understanding and navigating the supplier networks remains tantamount to success in these areas.