Check in here to see the MRV commentary on what we have seen and are seeing in the dairy market.  These insights have been developed from MRV's proprietary data, industry experience, and industry reports referenced below. Here's our latest:
Domestic Demand
The state of the dairy industry is in quite an uncomfortable position at the moment. Commodities are kind of all over the place. Butter has seen a slight increase in its price, roughly 6 cents, while its volume has decreased by over half, month-over-month. While cheese, both block and barrel, saw a decline again. This time by 17 cents (block) and 6 cents (barrel) . Cheese sales have also decreased marginally (MoM).
Butter and Production
In April, butter manufacturers took the fame with production increasing by 7.6% versus the same period last year. Butter output in the Midwest climbed 13.7% as churns ran particularly strong in that area. Central was not the only area to see growth in butter production, as both the eastern and western regions also saw an increase of 4.6% and 3.8% respectively. While butter production had a surge in output, milk and milk powder didn't see the same strength. Milk output grew by 0.3% and milk powder decreased (YoY). With the combined production of NDM and SMP, their output was down 2.6%.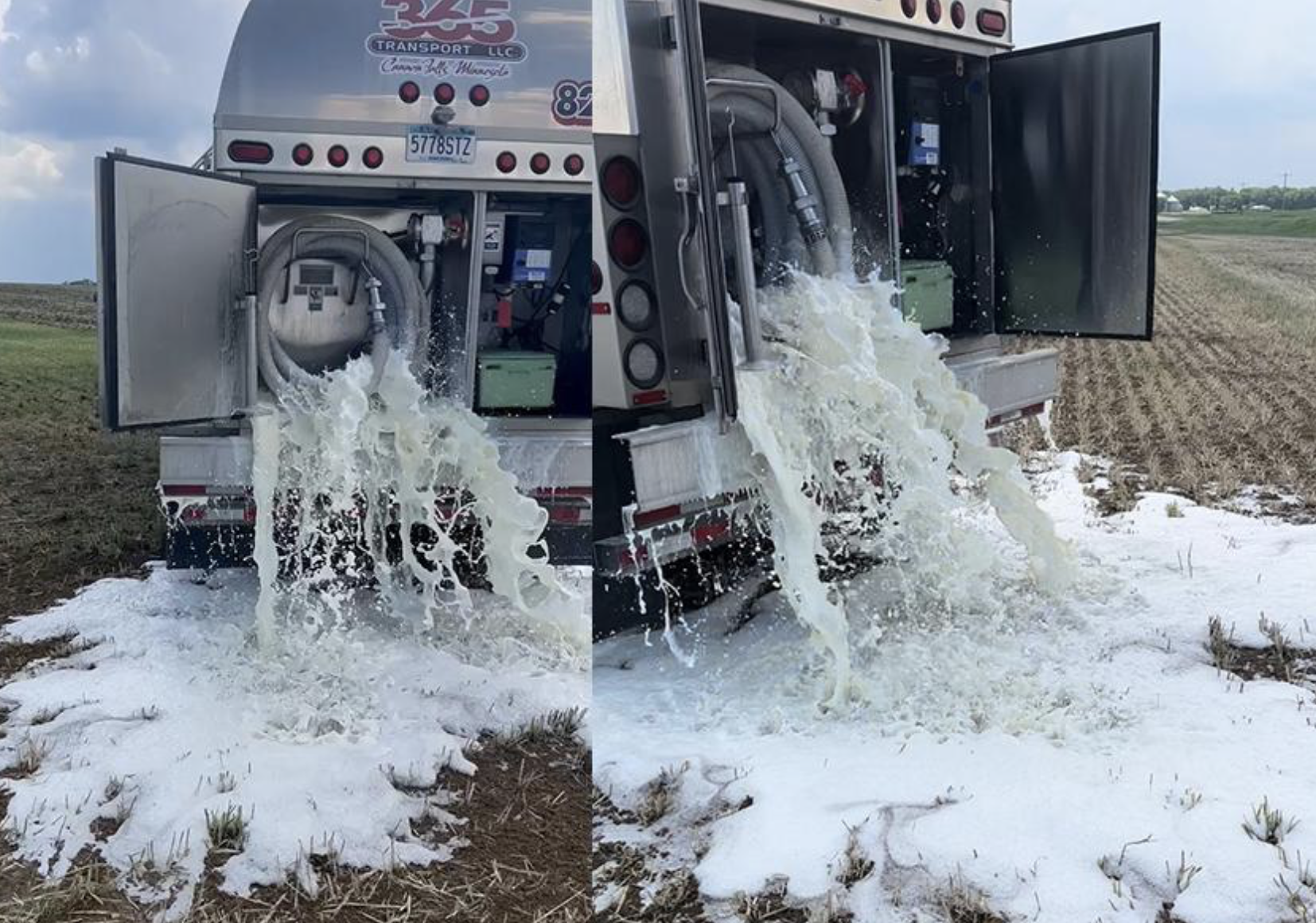 (Image from Dairy Herd Management)
Fluid Milk
Within the first quarter of the year, fluid milk sales declined by 1.4% versus Q1 of 2022. 2023's Q1 numbers are 9.4% lower than the same period in 2018. While the output of milk during this period grew by 1%, processors had to absorb 1.3%. VP of marketing at AMPI stated that producers had to dump milk due to the flooded milk market. Another source mentioned that "…processing plants can't handle all the milk from everyone…they have too much and can't get anyone to work".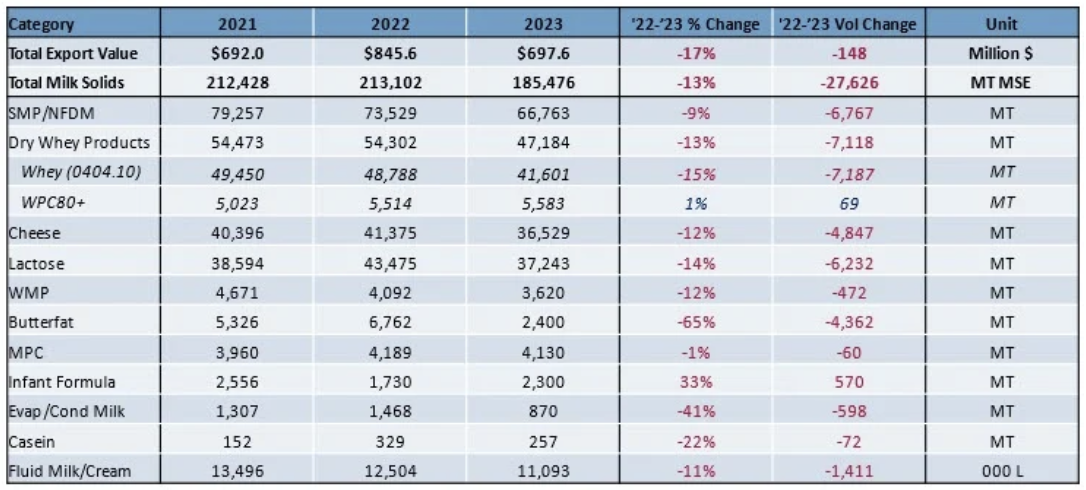 Exports
In April, on a milk solids equivalent basis, exports had their worst decline since April of 2019. The softness of the export market affected nearly all product categories. Exports decreased in volume by 13% while its value also declined by 17% year to date. April's downturn was, at its simplest, driven by the weakened global dairy demand of 2023 and increased competition, most notably Europe and New Zealand.
Summary
Slumping CME spot cheddar block prices (lowest since May 2020) could mean milk prices may decline further. With butter production taking charge and milk processors are at capacity, MRV projects, as of 6/7/23, class 1 items to decrease once again in July, and although the future is hard to tell nowadays, we foresee August having a marginal increase in cost with the following months this year following suit. This projection will get more accurate as we get closer to the later part of June.
Statistical data referenced here gleaned from reports by MRV Proprietary Database, USDA, Daily Dairy Report, USDEC, and Dairy Herd Management.
This information cited by MRV Marketing, LLC is for informational and reference purposes only. It is not intended to be a conclusive statement of future market conditions. It is not legal advice or legal documents. The data used in these documents contains references to information created and maintained by other organizations or agencies. Please note that MRV Marketing, LLC does not control and cannot guarantee the accuracy of these outside materials.