Check in here to see the MRV commentary on what we have seen and are seeing in the dairy market.  These insights have developed from MRV's proprietary data, industry experience, and industry reports referenced below. Here's our latest:
Domestically, as of December 6th, MRV forecasts fluid milk items to be relatively flat, if not, slightly decreasing in price for January 2023. Based on the latest sales report, the butter price per pound has increased week-over-week, however, this price is still lower than the same period last month. Block cheese has also increased (WoW), as well as over the last month. Unlike block cheese, barrel cheese has steadily declined through November. NFDM follows suit, continuing its slow and steady downward trajectory. However, NFDM's volume is significantly higher than November's average volume. According to the Cold Storage report, cheese inventories dropped seasonally, at an almost insignificant level (YoY) while butter declined more steeply at -14.1%, year-over-year in October.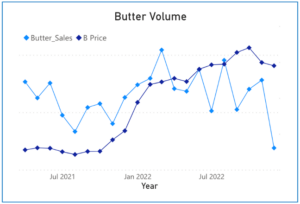 With the current state of costs being high for farmers, partially due to the federal reserve's high interest rate hikes over prior months, 2023's milk output is unlikely to spike, but we should still see some growth due to higher head count alone. With the high interest rate hikes totaling 3.75% (this increased total interest from 3.5% to 7.25%), producers and processors are more likely to cap their expansion partially causing this sluggish pace in growth for milk output. These overwhelmingly heightened interest rates will also keep processors from developing new facilities.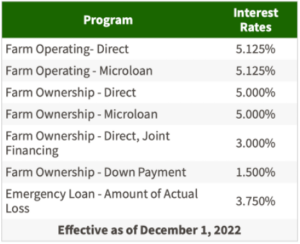 A newer app for farmers called the ZISK app reported that in 2023, farms with fewer than 250 cows will struggle to break even, while milking more than 5,000 will be most profitable. This makes 2022's trend more even more apparent for 2023. Meaning, the most valuable economic model in the future will be larger farms of more than 5,000 head.
Exports for US dairy rose 9% equivalated to total milk solids for the seventh consecutive month. The overall value increased 25% in October (YoY). Export gains in October were spread across most major products like cheese, butter, NFDM, and whey.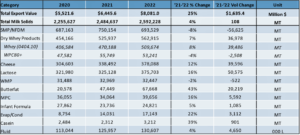 This information cited by MRV Marketing, LLC is for informational and reference purposes only. It is not intended to be a conclusive statement of future market conditions. It is not legal advice or legal documents. The data used in these documents contains references to information created and maintained by other organizations or agencies. Please note that MRV Marketing, LLC does not control and cannot guarantee the accuracy of these outside materials.